PETALING JAYA: Malaysians create a staggering amount of waste daily that contributes to the release of greenhouse gases and toxic chemicals into the environment.
Unfortunately, much of that waste can be recycled.
While volunteering in recycling drives back in 2014, Handson Tan, 40, discovered that there wasn't a proper system in place when it came to recycling discarded household items.
"A lot of people never bothered sorting the items that they put into the recycling bins provided by the NGOs," he says, pointing out that it isn't right to transfer that responsibility to NGO volunteers.
He also says many people still dump bulky items like broken furniture by the roadside.
So, in 2016, he set up Karun Hijau, as an effective and economic way to reduce recyclables in landfills and incinerators.
"We just want to do our part and focus on the segment of society who are responsible enough to do the right thing," he tells FMT.
By March this year, Karun Hijau helped stop 215,626 kg of recyclables from ending up in landfills and incinerators, resulting in about a 409,707 kg reduction in greenhouse gases.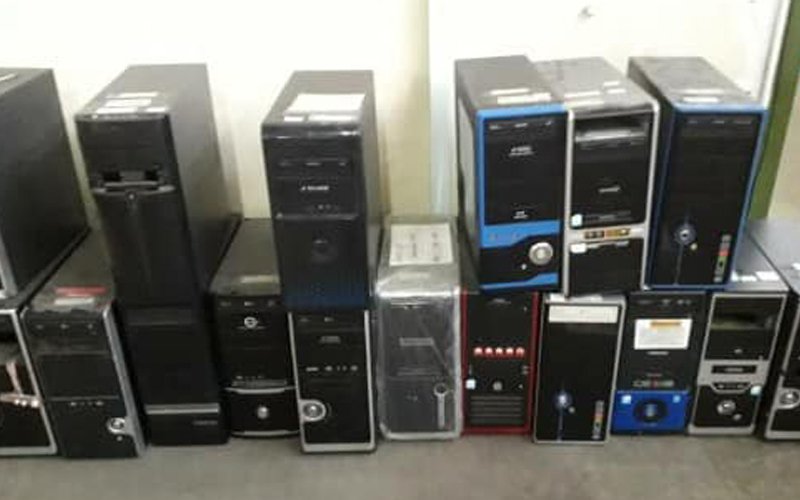 Wish to dispose of some furniture or computers?
The first step is to send an image of the recyclables to Karun Hijau through WhatsApp or e-mail so the "Green Rangers" can sort out which items go where.
Next, give them a date and time for the recyclables to be collected from your home or office.
"You can also invite us to your community. We'll help you sort the items and we'll pick them up for free," he says, adding that people can also make arrangements to bring their recyclables to Karun Hijau's store in Kuala Lumpur.
Electronics and small electrical appliances more than 20 kg are also collected free of charge.
"We use a car pick-up service for smaller items, and a lorry pick-up service for bulky items such as refrigerators, washing machines and furniture," adding that their services are limited to the Klang Valley at the moment.
According to Tan, while it's good to support the "karung guni" aunties and uncles, they will usually not take bulky items, or things that they can't sell. "This is where we come in."
Members of Karun Hijau's services are awarded with "green points," which can be then exchanged with vouchers and "green items" like upcycled goods.
Those who would like to learn more about sorting their recyclables can do so via Karun Hijau's Facebook Messenger.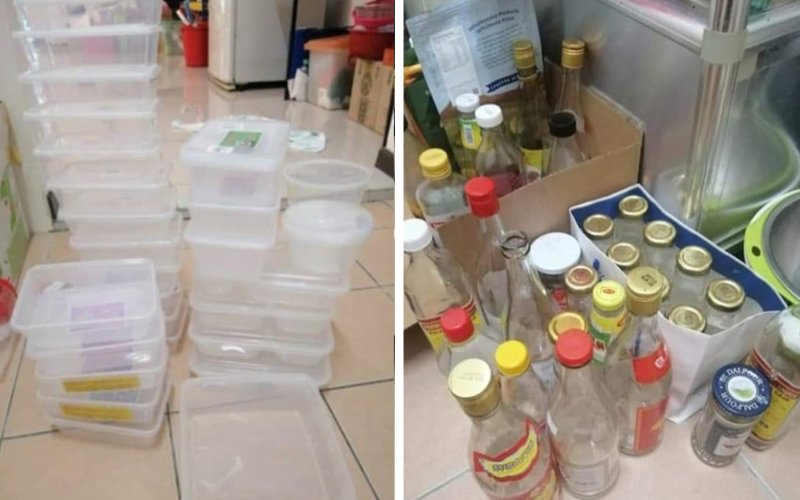 Karun Hijau is currently collaborating with Khind Starfish Foundation and Raleigh Kuala Lumpur to donate old smartphones and laptops to children who need them for virtual lessons during the ongoing MCO.
"We are collecting them from all over West Malaysia free of charge," he says, adding that this campaign has attracted a lot of people.
Karun Hijau also accepts broken laptops and phones. "We'll repair them if it's feasible to do so, or else we'll try to rescue and recycle the parts."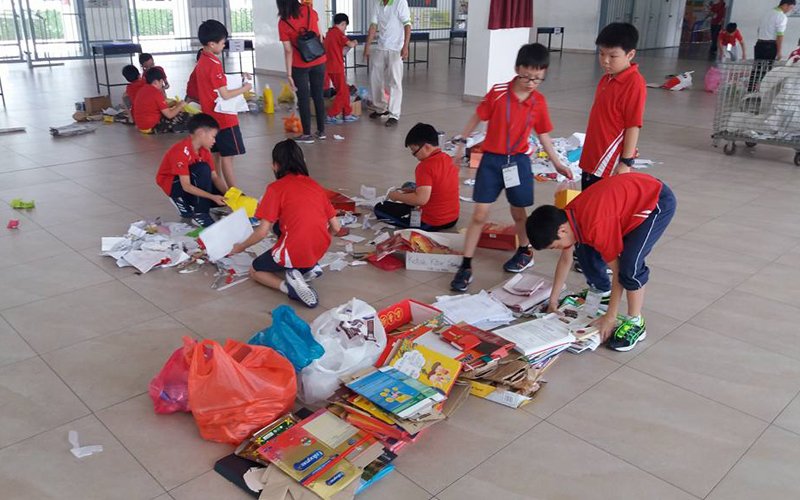 The response from the public has been good so far, and they have about 6,000-7,000 registered members at the moment.
"The younger generation have shown the most interest in our services," he says, pointing out that they are more environmentally-conscious and are aware of the consequences of their (in)actions.
"They understand they're paying for convenience; it's just like paying the service fee for GrabFood."
"As for the older generation, they are of the mindset that since they're giving us things, they don't need to pay us," he says, laughing.
Karun Hijau also collaborates with other organisations that focus on upcycling, where discarded items are transformed into new products.
"Broken furniture, old jeans and unwanted fabric are turned into new things that are then sold or donated to NGOs.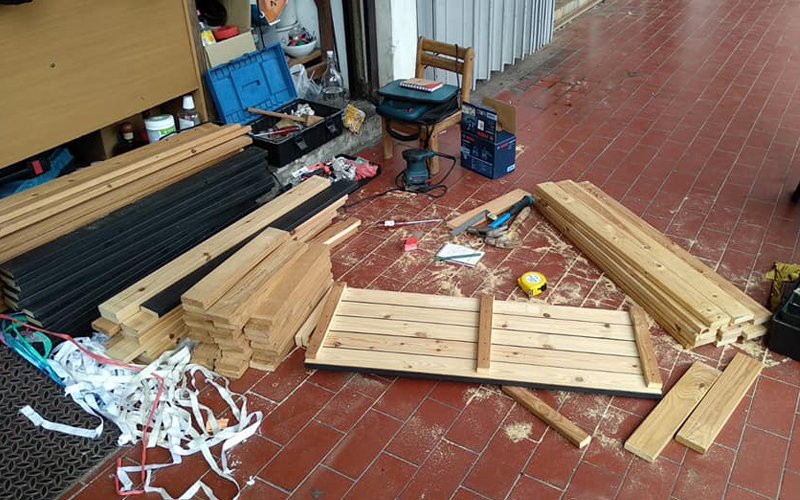 Moving forward, Karun Hijau plans to create more educational content on social media in order to reach out to more people.
"Besides spreading information on upcycling and living skills, we want people to learn about the physics, chemistry and biology of materials," says Tan, adding that they are targeting to get 80,000 registered users in three years.
Karun Hijau is also planning on building a sorting hub which caters to recycling, repairing, reusing and upcycling "so that people can see the bigger picture of what we do".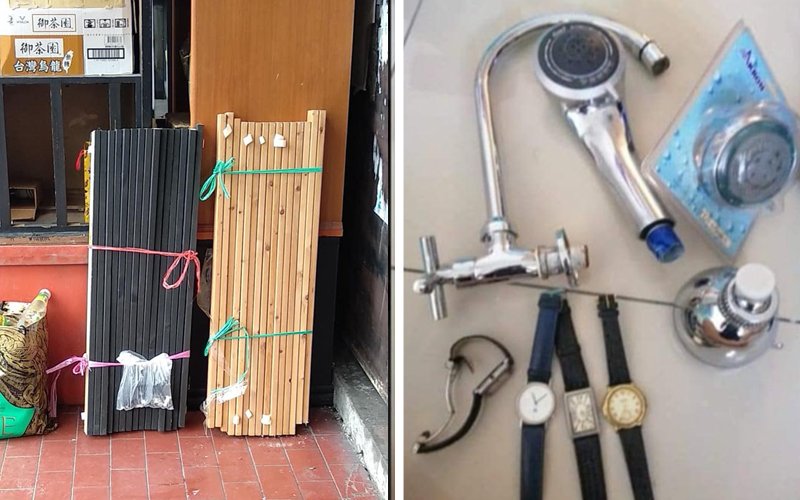 Tan feels strongly about living harmoniously with the environment, pointing out that everything in nature is cyclical.
"When we buy something, we need to ask ourselves – can it go back to the earth? We need to think about how our actions today can affect our children's future."
"To reiterate John F Kennedy's words: 'Ask not what your country can do for you, ask what you can do for your country.'"
Indeed, Mother Earth can be preserved for future generations if everyone plays their part.